We get it – you want your home to be instagrammable, magazine-ready, and unique. But you're not exactly raking in the big bucks. That's where we come in! Here at Apt2B we believe that high-quality, high-style furniture doesn't have to cost a small fortune. And our new collection of Accent Chairs proves that you can make your home look like a million bucks even if you're ballin' on a budget.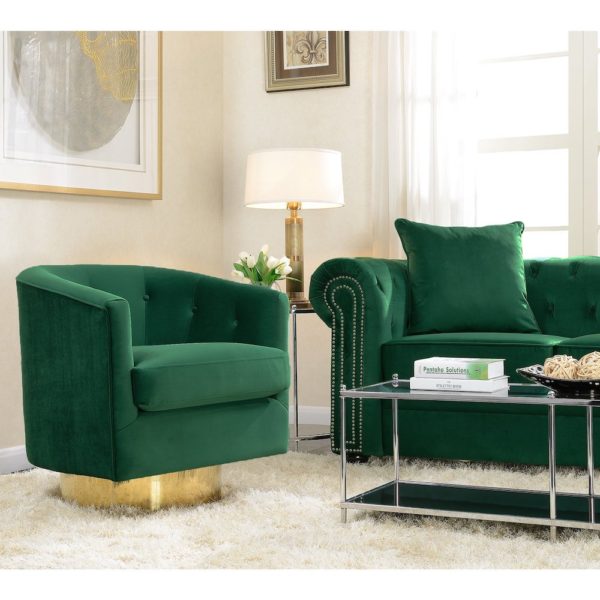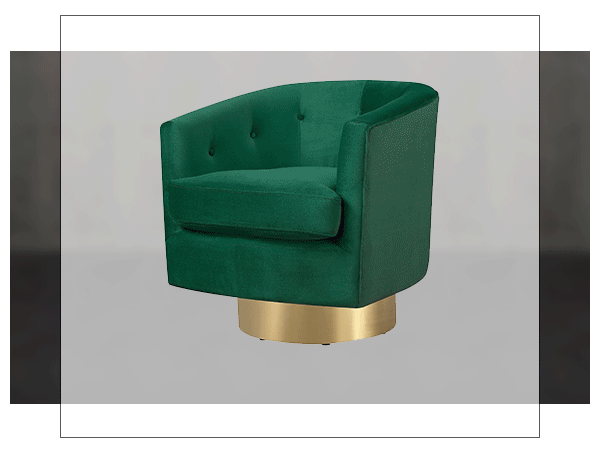 Make A Statement
Furniture is more than simple home decoration. It's an expression of your style. So make your furniture say something! These new statement chairs featured at Apt2B will help you clearly define your style intent. These new chairs say that you're bold, glamorous, and self-assured. And who doesn't want to be all those things? Velvet fabrics in eye-catching colors speak volumes to your design sense and your desire for luxurious comfort. Let these chairs do the talking and you'll end up leaving your guests speechless.


Elle Accent Chair EMERALD | Bogart Accent Chair MARINE BLUE
How To Make The Right Statement
Accent chairs work best when they are supporting the rest of the style in your space. Hence the name "accent chair". Statement chairs, on the other hand, are able to pack a bit more of a design punch. Our new chairs are capable of pulling off both roles depending on how you use them! Bring your chair forward into the main space alongside your sofa for a more dramatic look. You can also keep your accent chair in the corner as a reading space or bonus sitting space. The new statement chairs that we're offering will still stand out even if they're tucked away in the corner. Stick with a muted color for a supporting accent chair. Go bold with a bright color if you want to make more of a statement! Use your sofa or other large furniture to help you decide how much extra color you need. Have a gray sofa? A brightly colored chair can help add a splash of pizzazz to your room. Have a bright sofa already? Use an accent chair to tone things down. It's all about finding a balance or knowing how far you want to push your style forward.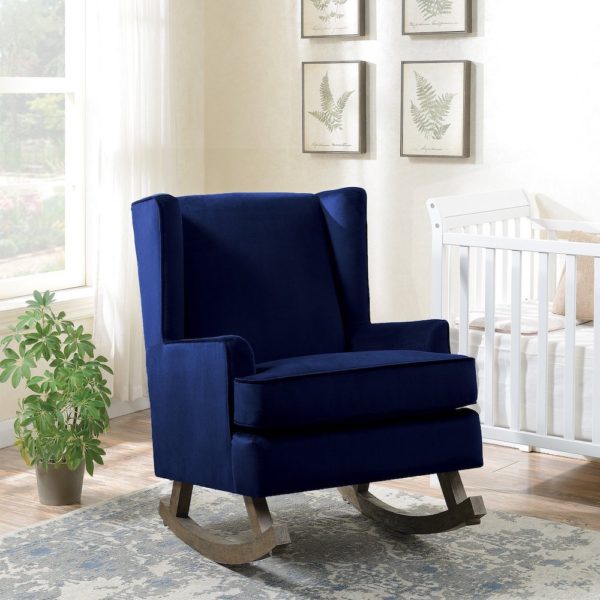 Incredible Styles
Eight new statement chairs + multiple fabric colors = huge design potential. We want you to be able to make your own unique design statement. That's why we have five brand new accent chairs to choose from. Each chair is also available in a variety of different fabric options. This means that there are more ways than ever to help dictate your individual taste! Want to go ultra-glam? Try the Harlow Swivel Chair or the Opal Accent Chair! Looking for casual-but-cool? Check out the Ingrid Chair or the Ryder Accent Chair. Need a contemporary rocking chair that will turn heads? The Walter Rocking Chair is the choice for you.




Harlow Swivel Chair EMERALD | Opal Accent Chair CRANBERRY | Ryder Accent Chair SLATE – ANTIQUE WOOD | Ingrid  Chair SLATE
Find Your Favorite
Loving these new statement chairs? Find your favorite today at Apt2B! With so many great new styles to choose from there's sure to be a chair that makes exactly the right statement for your space.
---