The beauty of Apt2B furniture is that it's incredibly versatile when it comes to style. Our pieces can be mixed and matched to create a classic room, something fresh and modern, or even casual and inviting. If glam is your game, we've got you covered. Want something cozy and layered? Yup, that, too. There's a whole host of made-to-order upholstery and accent furniture for your decorated-just-for-you living room. Let's explore three of those looks here:
Sleek & Modern Living Room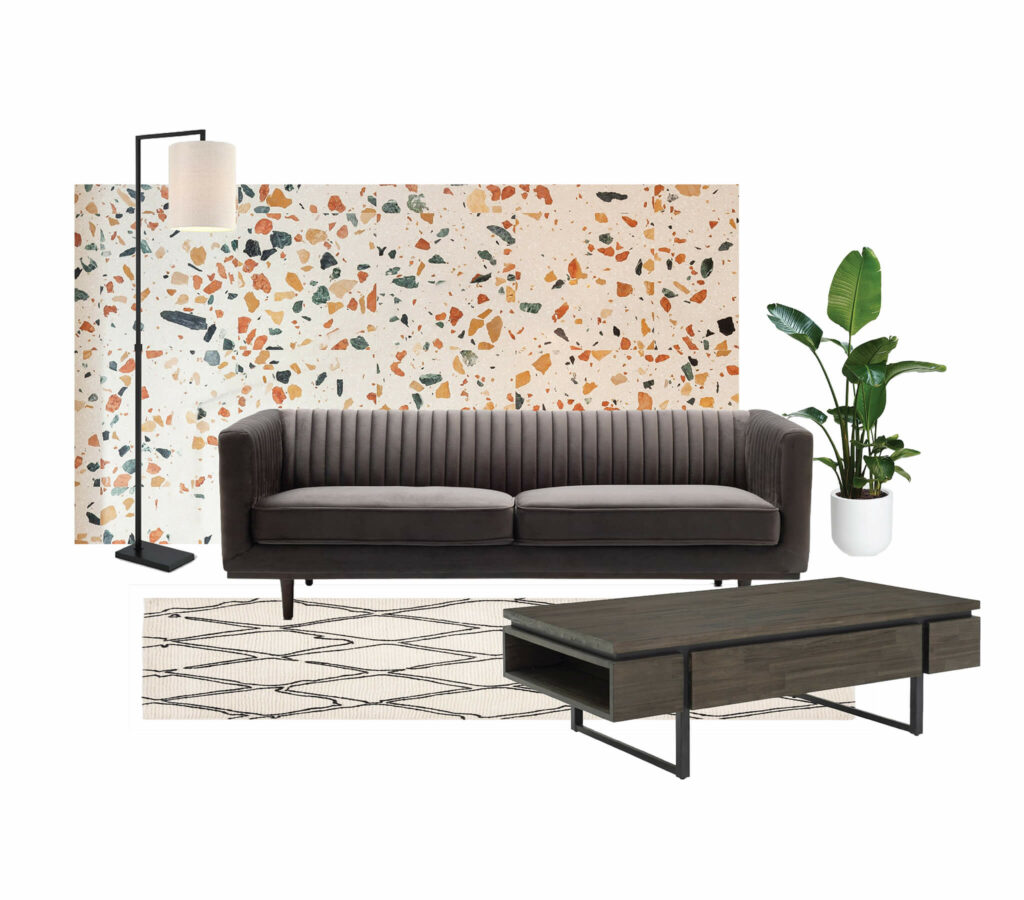 One part modern, one part retro, but always timeless. Just add you and your cocktail of choice to our Graham Sofa. Available in a dark or light grey, no matter what mood you're looking to strike, the intricate channel-tufted back and sides feel like a call back to the mid-century but also is firmly planted in current trends. A graphic black and white rug keeps the look grounded in modernity while the Karsten Coffee Table lends some warmth with wood (edged up by the steel frame). We'd round out this room with a splash of jewel-toned upholstery, some punchy art and decor and maybe have a little fun with a cocktail cabinet like our Albany Bookcase. Shop the whole look here.
Refined Casual Living Room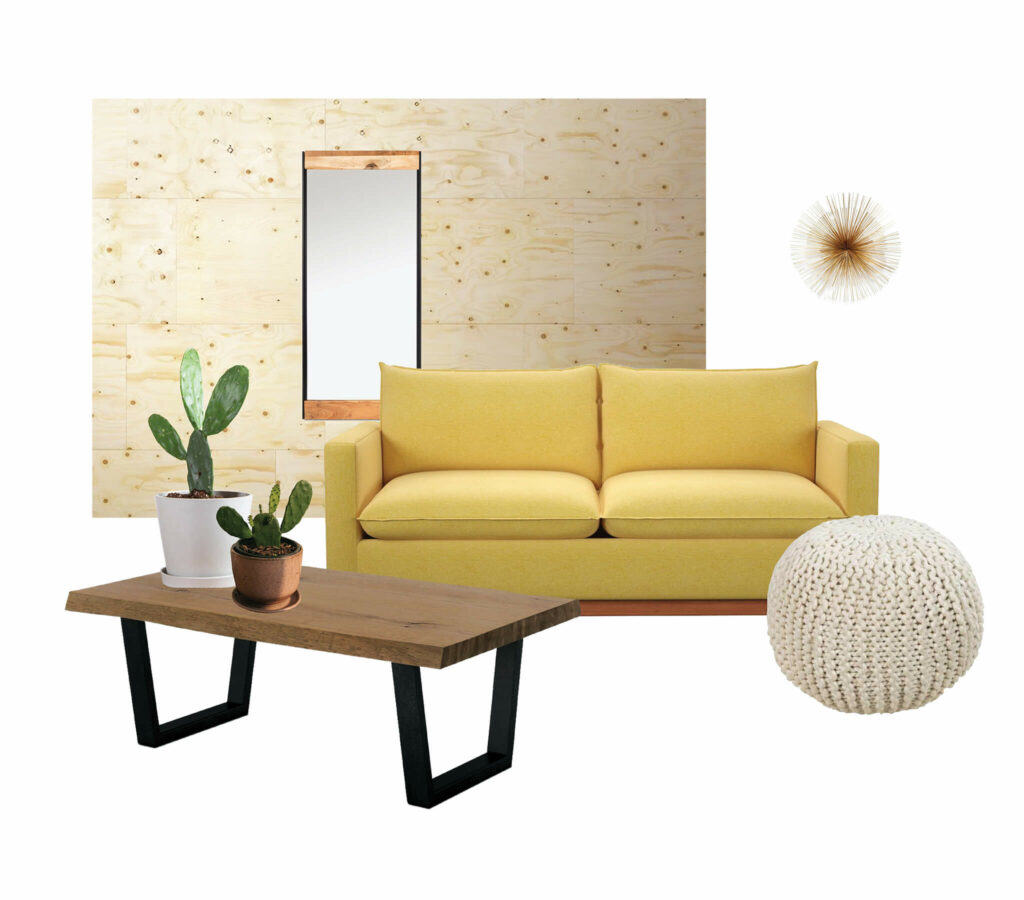 A textured and layered room with neutral tones and cozy chicness is straight out of a Nancy Meyers movie. Whether you take a bit of a risk with the golden Olivia sofa or keep it neutral, this look is all about warm wood tones, nubby textiles and casual yet "buttoned up" furnishings like the live-edge Doheny Dr Coffee Table and the ivory Marina Del Rey Round Pouf. Put the finishing touch on the space by bringing in more layers via our Midtown Bookcase, Evans Leather Bunch and a smattering of cozy throw pillows. Shop the whole look here.
Traditional With a Twist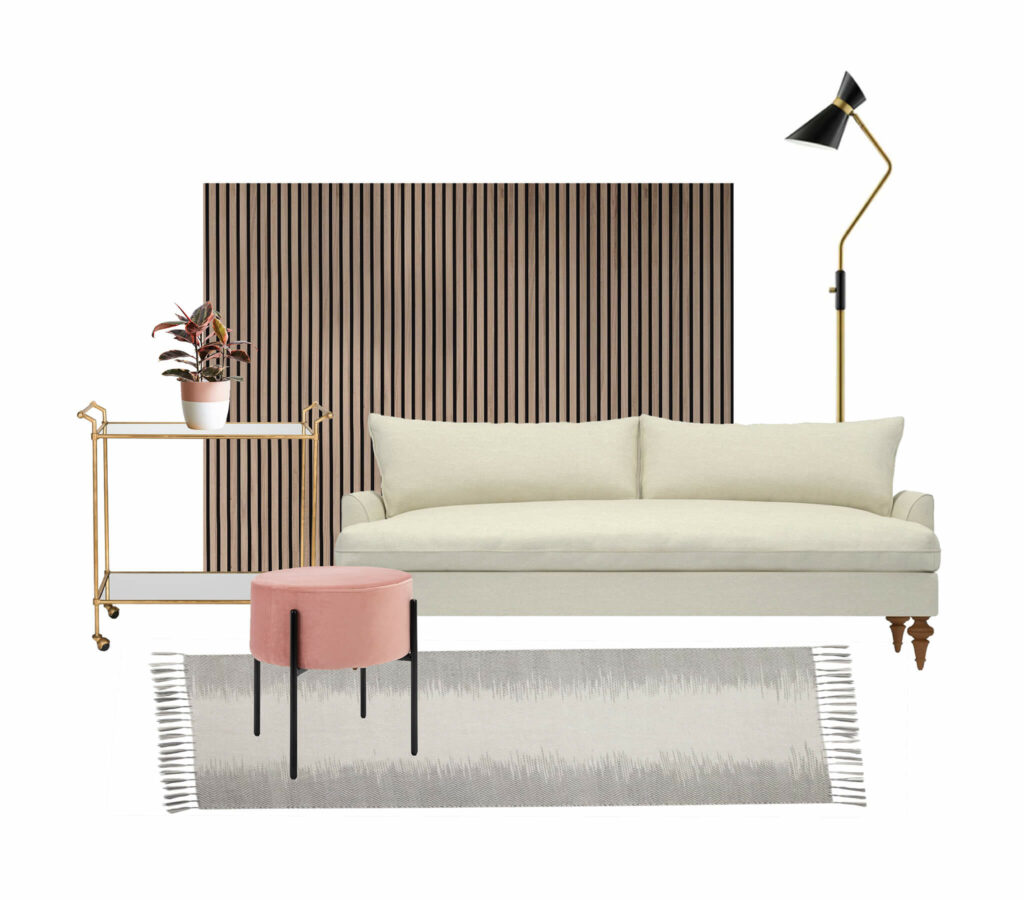 Classic lines and wood tones mix with modern materials to form a funky cool space unique enough to tell its own story. Our Saxon Sofa is an updated spin on a classic English roll arm, and when mixed with warm metallics, a sleek velvet ottoman and modern lighting (like our Caroline Floor Lamp), it's a style that will check the boxes for those looking for timeless elegance that still feels fresh and new. Shop the whole look here.
---